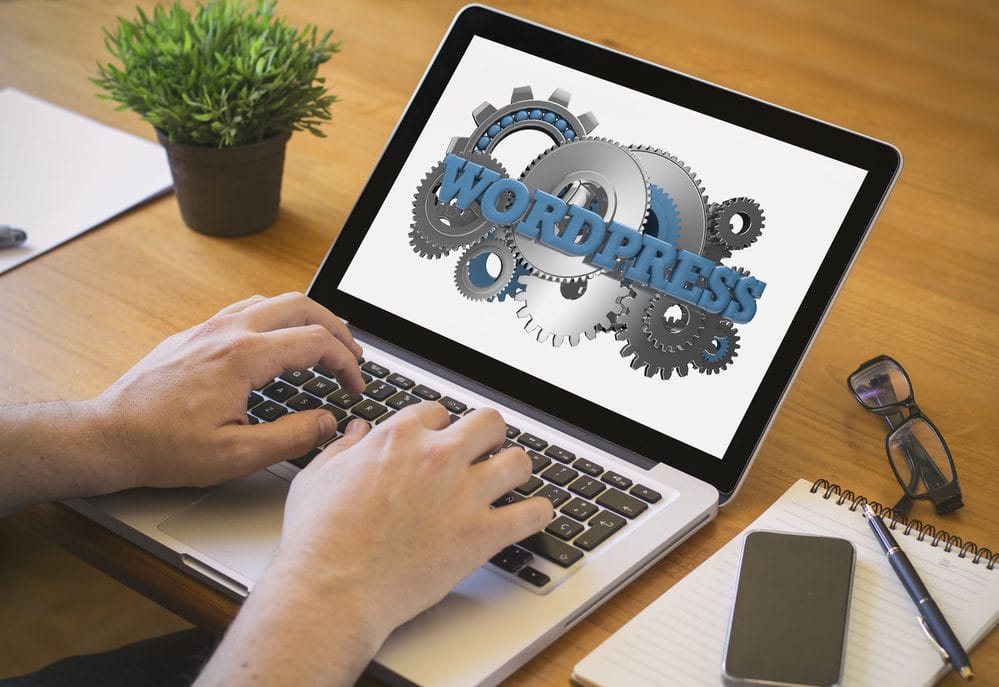 WordPress is a free and open-source content management system (CMS) that can be used to create both simple and complex websites. It is the most popular CMS in use today, powering over 60 million websites and used by over 43% of the most popular sites on the web. WordPress is written using PHP and MySQL and includes a large library of more than 70,000 scripts and themes. The software also provides support for custom themes, templates, plugins, widgets, and translations into many languages.
WordPress is built on PHP and MySQL, with HTML as its markup language. It is self-hosted and can be installed locally or remotely through a web hosting service. WordPress usage has been growing rapidly due to its large ecosystem of plugins, themes, and customizable options. WordPress's popularity stems from the fact that it allows users to easily install and manage their own content, focusing on aesthetics. Another advantage is that WordPress is free to use and requires no technical knowledge from the user, so that anyone can publish content.
WordPress has been around for 15 years, and it's still going strong. This CMS is maintained by a large community of developers and designers who are constantly adding new features and improving existing ones.
The CMS has continued to grow steadily in popularity since its release, especially due to its low cost, ease of use, and that it's installed automatically in many hosting plans.
It offers an extensive range of plugins for almost every need, from security to marketing. These plugins provide a wide variety of functionality for your website, from eCommerce to social media integration and more.
There are several ways to install WordPress. The simplest is through your hosting provider, or you can download and install it yourself.
What is a WordPress Theme?
WordPress themes are the templates that you use to design your website. They are the foundation of your site and can be customized to suit your needs. There is only one theme available by default, so in order to change the theme of your website, you will need to download and upload a different one. Many WordPress themes are free, but sometimes premium options can be more flexible or perform better on specific web hosting plans.
WordPress is the most popular website and blog building service in the world. The official WordPress theme directory hosts free, open-source themes for WordPress users. View the most popular themes here.
Things to Consider When Choosing a WordPress Theme
WordPress Theme Files Size – As of this writing, the file sizes of all WordPress themes are around 20MB to over 100MB.
Compatible with WordPress Latest Version – Make sure the theme you choose is compatible with the latest version of WordPress. Older versions may not be supported by newer versions of the theme.
Responsive Design – A responsive design is designed for mobile devices and will automatically fill the screen in a way that makes it easy to read.
What is a WordPress plugin?
A WordPress plugin is a software program that extends the functionality of your WordPress website. A plugin may offer a variety of functions, improving performance, and adding new features. Plugins are usually made available for free, and many premium plugins are available for purchase. The WordPress Plugin Repository currently lists over 59,000 plugins, which are organized by categories.
Installing a WordPress plugin is a simple process. You can install the plugin by either installing within WordPress or manually by searching for the plugin on the WordPress plugin repository and downloading then uploading the plugin to your hosting plan.
What is WordPress hosting?
WordPress hosting is a service that provides the infrastructure for running WordPress. This includes web servers, storage, databases, and other services necessary to run WordPress. Hosting providers usually provide one or more of these services as a package and often offer additional features such as backups and security programs to make your site even more reliable.
Once you have a hosting account, you can download the latest version of WordPress from the official WordPress website or use your hosting provider's one-click installer to install it for you.
What is Managed WordPress Hosting?
Managed WordPress hosting is a type of hosting service that is provided by many web hosting companies. The company manages the server, updates, and security for you. This means that you don't need to worry about the technical aspects of your site while you focus on creating content.
Managed WordPress hosting providers offer a variety of features such as backups, security, scalability, and speed. They also provide 24/7 technical support in case something goes wrong with your site or if you have any questions about it.
What is WordPress Maintenance?
The first step in maintaining a WordPress site is to make sure it is up-to-date with the latest security patches. This can be done by installing the latest version of WordPress. It's also important to make sure that all plugins are updated regularly as they may contain vulnerabilities that could lead to a breach in security.
Maintenance can be done by a professional or entirely by the user themselves. If you have time and skills, you can do it yourself, but if not, we offer WordPress maintenance plans for a minimal monthly fee.
What is a WordPress Backup?
WordPress has a lot of advantages, but it also has some disadvantages. One of the disadvantages is that it doesn't have an automatic backup system. Most WordPress hosting providers provide automatic WordPress backups so you can restore your site in case something goes wrong, but if you're using a self-hosted WordPress blog, then you should backup your site manually. One of the ways you can backup your WordPress site is to create an archive of your site in .zip files. This will ensure that all the data from your site will be saved, including images, text, and anything else that could get lost. There are also many backup plugins that help make backing up your site easier.
What is WordPress Security?
WordPress security is essential for any WordPress user because it can help to protect your site from online attacks. There are many ways to keep your site protected, including using a security plugin and keeping your WordPress installation, themes and plugins updated. Many WordPress hosting providers have security pre-installed on their servers.
A strong password should be created for every WordPress user. If a password is compromised, WordPress will lock the account and require it to be changed. For example, the email address associated with your WordPress installation (which can also be found in your user profile) can also have a strong password that includes upper- and lower-case letters, numbers, punctuation, and symbols. Lastly, the file system should only be accessed by those with specific permissions to reduce the risk of a brute force attack or other security issues.
What is WordPress SEO?
With SEO on everyone's minds, it has become necessary for blogs and websites to optimize for search engines. WordPress is one of the most popular content management systems, but it can't do everything by itself. There are WordPress plugins that specialize in search engine optimization and content analysis that will help you improve your site's ranking and make your content more readable. Many of these plugins are free, and some even offer more features that help to improve search engine optimization.
What is a WordPress Database?
A WordPress database is a collection of information that is stored on a server. It is used to store all the data related to the posts, pages, and comments on a website. A WordPress database stores all of the content on your site and its settings in one place. It provides an easy way for you to back up your site and make changes without worrying about messing up other parts of your website.
It can be accessed by logging into your WordPress administration panel and selecting the "Database" option from the left-hand navigation menu.
We are WordPress Experts
We are WordPress experts, and we have the skills, knowledge, and experience to help you with your WordPress needs. We have helped many people with their WordPress website design, development, and management needs.
We can help you with all your WordPress needs – from designing a new website to managing an existing one. And our team of experts is available to answer any question you might have.
To learn more about our WordPress services, contact us.