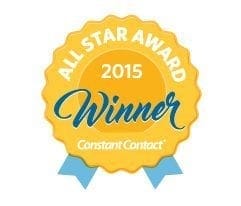 TK Internet Marketing recently received the 2015 Constant Contact All Star Award, which recognizes excellence in online marketing.  TK Internet Marketing, based in McKinney, TX, provides online marketing services, such as search engine optimization, website design, E-mail marketing, and content writing. Constant Contact, Inc. which provides online marketing tools for hundreds of thousands of small businesses worldwide, gives this award annually to recognize significant achievements in using e-mail marketing tools to help clients grow their businesses and make more money.  
"We are excited and honored to win this award for the third year in a row.  As a Constant Contact Partner, we effectively use online marketing tools to help our clients grow their businesses and make more money," said Tonya Knott, Internet Marketing Specialist at TK Internet Marketing. 
Criteria For 2015 All Star Award For Online Marketing Excellence
Small businesses and nonprofits using Constant Contact's online marketing tools are eligible for this award. Criteria used to select this year's All Stars included the following:
Level of engagement with email campaigns
Open, bounce, and click-through rates
Use of social sharing features
Use of mailing list sign-up tools
Use of reporting tools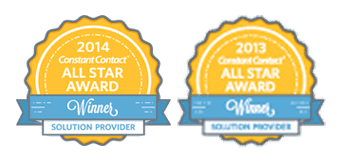 "At Constant Contact, we aim to help small businesses become marketers so they can do even more business. Our All Stars are leading the way, showing us the difference online marketing can make for a small business. It's truly inspiring," said John Orlando, chief marketing officer at Constant Contact. "We're thrilled to recognize TK Internet Marketing for their commendable achievements in 2015 with this All Star Award."
About Constant Contact®, Inc.
Constant Contact, an Endurance International Group company and a leader in email marketing since 1995, provides hundreds of thousands of small businesses around the world with the online marketing tools and resources to grow their business.
Constant Contact and the Constant Contact Logo are registered trademarks of Constant Contact, Inc. All Constant Contact product names and other brand names mentioned herein are trademarks or registered trademarks of Constant Contact, Inc. All other company and product names may be trademarks or service marks of their respective owners.
Media Contact:
Erika Tower
Constant Contact
781-482-7039
pr@constantcontact.com