Our Domain Name Registration Search Tool can instantly find the perfect Domain Name that you've been looking for. We provide hundreds of domain name extensions ranging from the common domain extensions, such as .com, .net, .org .biz as well as of hundreds of newly-released new domain name extensions. 
Tips for selecting a Domain Name
Purchasing a domain name is one of the first steps in starting a business and it's a very important task. We want to help make sure you know how to select a good domain name and inform you about other important information regarding a domain name.
Domain names should be:
Short
Simple
Easy to remember
Easy to spell—no weird spellings or replacing words with numbers, such as using the number 4 to replace the word for,
Specific to your business
Think about using a domain name that localizes your business, if you only offer services to local businesses—example: Dallas.Plumber, DallasComputer.Services
Additional tip—if possible, purchase your domain name for several years because it adds credibility for your business, which has search engine benefits
Register your domain with us and enjoy: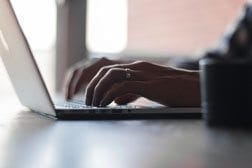 Big savings over the competition

A long list of FREE extras
Save BIG on 6 or more domains!

24/7 service that's second-to-none
Everything you need to get online - FREE with your domain.
Each and every TK Internet Marketing domain name comes with all you need to get online.
We make domain ownership easier, faster and more private.
From protecting your privacy with an "unlisted" registration to transferring domains in bulk, you'll find it all here.